An article in Forbes Magazine recommends not taking the SAT in its first year.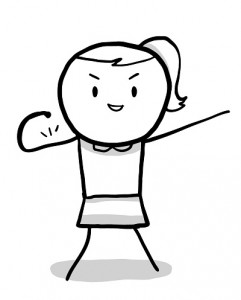 For one thing, they say, it's hard to prepare for a test that hasn't been given before, versus one that has been given for years. Second, the scores for the first test in March cannot be reported until after the May test is given. They want to be able to compare the results of the two before they know if the test is working, and how much they'll have to adjust scores to get a usable range. Third, they say the new test looks a lot more like the ACT.
Their reasoning is pretty sound.
Test prep has evolved by learning the way test makers do things and preparing students for the quirks and bumps in the road of a particular test. It will be hard to know about those until we've all seen the results of this experiment. You can take practice tests in the official SAT guide. That will help quite a bit. But the way students respond to the test, and therefore how the test will scored will be a bit mysterious until some hard and fast results are in. That is, when the scores come in. Which won't even begin until the test has been given twice.
Now the point about the test looking more like the ACT. We noticed this going through the practice tests, and wondered if anyone else had too. They have. Look around at reviews of the new test. Almost universally people are saying what we thought – This looks like an SAT and an ACT had a collision, some of the more arcane tricks and the 19th century language were thrown clear, and this is what was left.
People ask us all the time whether they ought to take the ACT or the SAT. The traditional thinking was that schools in certain regions of the US preferred the SAT, and others, the ACT. In our experience, that really isn't true anymore. Occasionally might find a university that likes one better, but that's rare. If you have a few target schools in mind, it's worth asking around just in case. But as a general rule, a student should pick the test that they're best suited to. For us, we've had them try out the science section of the ACT and see if they understand it. If they do, the ACT is for them. If they just hate it, then we steer them toward the SAT.
With the new SAT, this looks like it will still be true.
Next time we'll walk through the changes to the SAT.